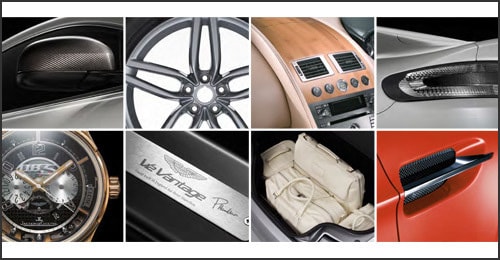 Designed to Enhance Your Vehicle Experience
Customize your Aston Martin to fully meet your distinct sense of style with alloy wheels and accessories, carbon fibre styling, camera kits, Sport packs and sport exhaust performance upgrades. Take your next road trip in style with exclusive Aston Martin luggage. And make sure you protect your investment with indoor and outdoor car covers.
Our range of genuine Aston Martin accessories has been carefully designed to complement, enhance and personalize your Aston Martin.
Whatever your taste and choice, you are guaranteed superb craftsmanship with the attention to detail that only Aston Martin designers and engineers can deliver.